The Renaissance of Sarasota
Sarasota, Florida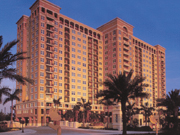 Service provided: Arbitration, 2002
Client: Glover & Davis, P.A. and Mills, Paskert & Divers, P.A.
Owner: Condominiums
Contractor: Batson-Cook Co. and Davinci, Inc./The Mountbatten Surety Company, Inc.
The Renaissance of Sarasota, Phase I, is a 16-story, 256-unit luxury condominium. The project began as an apartment building and was converted to condominiums during original construction. Batson-Cook Co. was the general contractor. Davinci was the painting subcontractor to Batson-Cook. Mountbatten was the surety for Davinci. Disputes arose concerning extra work and payments for remaining work. The subcontractor left the project, and the contractor completed the work. CRESG provided arbitration services to the contractor, the subcontractor and their attorneys. The result was a successful resolution of the various claims prior to the Evidentiary Hearing.